Prosit!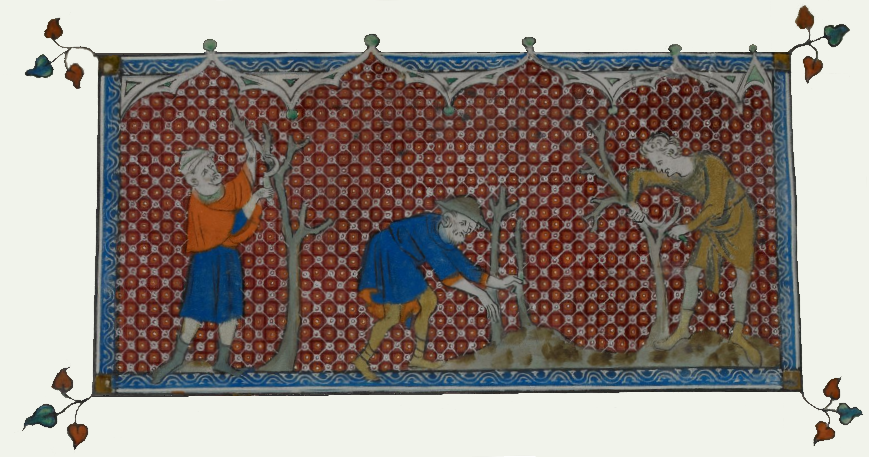 Welcome to the website of Wein Werte. We aim to be true to the Latin toast above (prosit! = may it do good!) by embodying and promoting a wine culture that contributes to the well-being of the earth and its inhabitants. If you are in a hurry, or if you are already familiar with our philosophy, you might like to proceed directly to our shop. If not, we invite you to take a little time to browse through our website and learn about our company.
When wine is produced, marketed, and consumed responsibly, it connects us to nature, to society, and to our own better selves. Our vision is a wine culture that connects. Our mission is therefore to develop responsible business models for the retail wine industry, to implement them in our company, and to promote their adoption along the entire value chain. In this way we hope to be a leader in the industry, a model to follow, and the seller of choice for wine drinkers who share our values.
Our core business is the sale of high-quality wines that are produced and marketed in a sustainable and fair manner. Thus, our company motto: quality, sustainability, equitability. Through our actions we aim to contribute to the shift from an economic system that places profit above people and the planet to one that subordinates monetary gain to social and ecological needs, and that contributes to their fulfilment. The following eight points describe the main principles that inform our work.
1. We are committed to quality
Everything we do is aimed at maximising the Total Quality Experience of our customers, understood as the combination of product, service, environmental, and social value.
2. We support a diverse and regionally distinct wine culture
Variety is the spice of life! We work against the oligopoly of international varieties and industrialized production processes by stocking a wide range of wines with an emphasis on local grape varieties and artisanal methods.
3. We promote biodiversity and environmental quality in general
All of our wines are produced according to organic methods, and most of the wines we sell are organically certified. Many are also biodynamically certified. In addition to this, we are committed to minimizing the negative environmental impact of products and processes throughout the value chain, from the vineyard to the disposal of the empty bottle.
4. We combat climate change
We aim to be part of the solution, rather than part of the problem. In order to reduce our emissions footprint, we look for low-carbon options at every point from the producer to the consumer. Furthermore, we compensate two kilograms of carbon for every kilogram of carbon produced not only through our company's activities, but along the whole value chain. Following the revelations in the media of the quality issues surrounding voluntary carbon offsets, we are reviewing our offsets purchasing policy. We will report on the results of this process. Our aim is to ensure that every purchase from us is carbon negative and makes an active contribution to the fight against climate change.
5. We take responsibility for the social costs of alcohol
We donate 1% of our sales turnover to anti-addiction organisations, and we actively encourage our customers to consume wine in moderation. We also apply a minimum price per unit of alcohol in line with the Irish directive of €1 per unit, which is currently the only such regulation in the European Union. This minimum unit price means that in practice none of our wines cost less than €7.50 for a 750ml bottle.
6. We promote safe, fair, and fulfilling working conditions for all workers
All workers have the right to safe and humane working conditions, fair contracts that ensure a living wage, and opportunities for self-development in their workplaces. Organic production and fair product prices already help towards the fulfilment of this goal, but they are only a first step. We seek partners who share these values and who communicate their ongoing implementation in their companies.
7. We are transparent
We place financial data from our company on our website, and we document our environmental and social contributions. In this way, our customers can judge the fulfilment of our commitments for themselves.
8. We are committed to continuous improvement
We are only at the beginning of our journey, and we are excited about the path ahead. We aim to constantly increase the value that we provide to our customers, to society, and to the environment, and we are committed to reporting in a transparent way about our progress.
Environmental and Social Performance Indicators
We are committed to financial transparency. In the table below you will find our key environmental and social performance indicators for the previous half year.
Sales first half year 2023
29800 €
Donations to anti-addiction programmes
298 €
Approximate value chain emissions (kg CO

2

equivalent)
932
CO

2

equivalent compensated (kg)
2000
NEWSLETTER
We all get way too much information already, but if you would like to receive monthly updates about our company and products, you can sign up here.
Which wine culture do we want?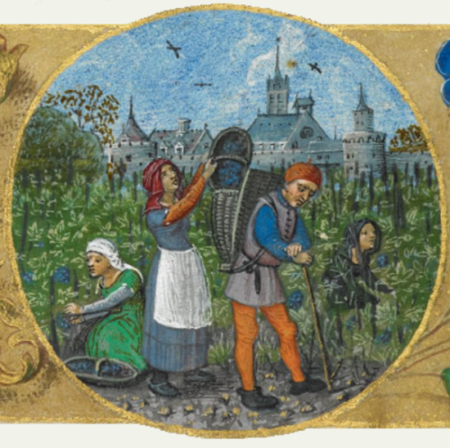 The demand for so-called low-intervention wines is rapidly growing. This is in many ways a commendable development, but in our enthusiasm for all things natural we tend to forget that wine is not only a gift of the sun, the sky, and the earth; it is also shaped and given meaning by culture. Every wine is the outcome of human interests that informed human decisions to act or not to act in the grape-growing and wine-making process. The term 'natural wine' is therefore something of an oxymoron, albeit a useful one, as all wine is an expression of human values concerning wine's desirable and undesirable characteristics, and is thus a cultural product or, to put it in more obviously positive terms, a work of art. Furthermore, wine culture is more than its liquid artefact; it is also the sum of human actions and interactions connected with the wine, from the creation of the vineyard over the wine's production, marketing, and consumption to the final disposal of its packaging.
Wine culture, like every other culture, is thus already in its material aspect a multifarious phenomenon, and it becomes even more complex when we seek to interpret it by describing the immaterial values that inform its physical expression. In spite of this difficulty, in the following texts we seek to describe the values that underlie the wine culture to which we subscribe and to give an outline of the material systems in which these values are embodied. These values are based on the general principle already stated above, that our actions should contribute not only to our own well-being, but also to that of our fellow lifeforms and the planet that we all inhabit.
Partners and providers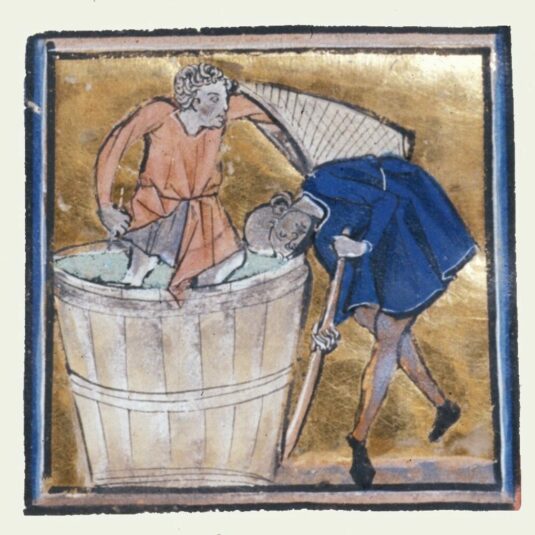 In addition to our wine suppliers, we seek to work with partners and providers who share our values. We are all at a different point on the journey to sustainability, but we can only reach this goal by working together.
Our special thanks go to the British Library for permission to use the manuscript images of medieval and early Renaissance wine culture that appear on this homepage. We encourage you to follow the links on the copyright notices and explore more of the digitalized cultural riches available on the Library's website.
Events

We will soon be organizing tasting events in Basel and Weil am Rhein. Our aim will be to give present and potential customers the opportunity to familiarize themselves with our product range, to enjoy a variety of culinary treats, and to exchange ideas and impressions with other wine lovers.
Wein Werte
We are very happy to receive your enquiries and comments. Please contact us using the e-mail address above or the form below. We will reply as soon as possible.